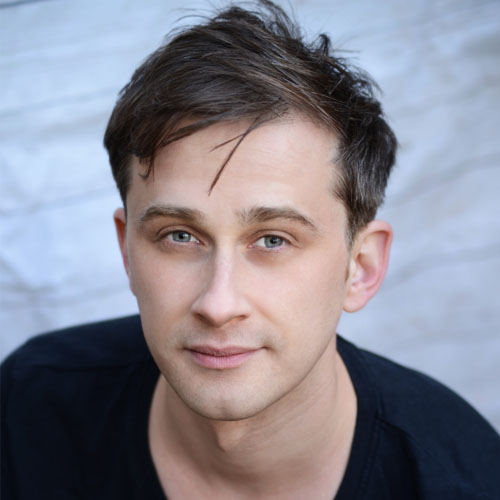 Leander
Deeny
Charles Dickens
Leander is a LAMDA trained actor, and published author.
He won Best Actor (2001) and Best Supporting Actor (2002), at the OUDS New Writing Festival, and won the LAMDA poetry competition in 2003. He has worked extensively in theatre, most recently  in The Two Noble Kinsmen and The Rover, at the RSC. His work on screen includes Captain America: The First Avenger, Atonement, Skins and a recurring role in Holby City.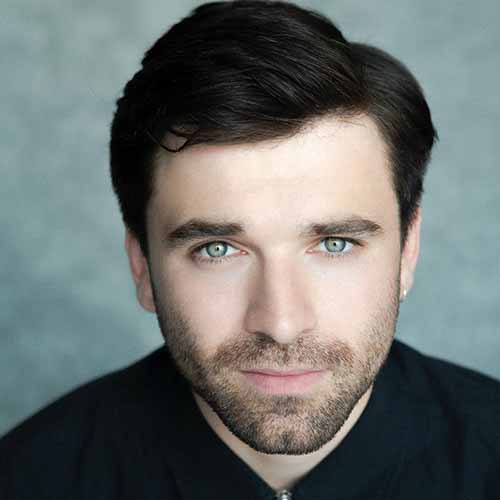 Pierro
niEl-mee
Charles Dickens
THEATRE CREDITS INCLUDE:
The Tempest (Theatre Royal, Bath); Dirty Hearts (Pine Street Productions); Imperium Part 1+2, the Hypocrite (Royal Shakespeare Company).
FILM CREDITS INCLUDE:
City Of Life, Death Of A Farmer, .
TELEVISION CREDITS INCLUDE:
Slow Horses (Apple TV), Harlots (Hulu), The Bastard Executioner (FX), Casualty (BBC)
Joe
Boylan
Charles Dickens (UNDERSTUDY)
Joe is an award-winning theatre-maker and performer from South London. He studied at Warwick University and then at Ecole Philippe Gaulier, and is now based between Sheffield and London.
Joe is a founding member of multi-award winning Barrel Organ theatre and the recipient of The Scotsman Fringe First Award for 'Tank' with Breach theatre company.
◆
Doug Harrison
Turveydrop (Violin)
◆
Beth Higham-Edwards
pumblechook (Percussion)
◆
Reinoud Ford
copperfield (Alternate)
◆
Rebecca Knight
copperfield (cello)
◆
Dan Oates
turveydrop (alternate)
◆
emma arden
pumblechook (alternate)
Associate & Movement Director
Temitope Ajose-Cutting
Lighting Design
Peter Small
Set Design
Darling & Edge
World & Graphic Design
Thomas Kirk Shannon
Production manager
Ursula Kerswell
Costume Associate
Pippa Batt
Venue/General Manager
Esther DiMaggio
Show Manager
Chaz Griffith McCann
Deputy Show Manager
Kenzie Murray
Duty Manager
Molly Frederikse
Production electrician
James Smellie
Executive chef
Ash Clarke
Bar Manager
Conrad Harshaw
Kitchen brigade
Bart Denis, Laercio Carols de Silva, Joseph Briscoe, Thomas Rose, Jomard Kurdi
Assc. Bar Manager
Simon Morgan
Floor manager
Kate Rutkowska

The Lost Estate are London's master world builders. They fuse theatre, music, art, and hospitality into breathtaking escapist masterpieces.
Since 2017, The Lost Estate has served a combined 60,000+ guests, gathering countless 5-star reviews, and working with a kaleidoscopic range of artists, makers, chefs and storytellers…
Today, The Lost Estate stands alone at the intersection between high art, decadent nightlife, and elite hospitality, offering a heady mix of indulgence and performance that must be experienced to be understood.