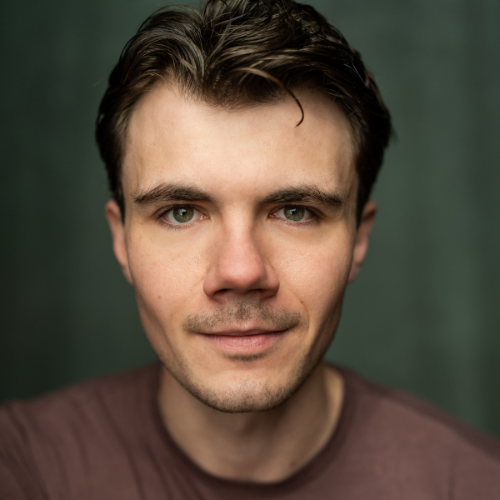 Alex
Phelps
Charles Dickens
Theatre credits include: Around the World in 80 Days (Tilted Wig/UK Tour); As You Like It (Shakespeare's Globe); Castellana (Jamboree Ent/New Theatre Wales); When Darkness Falls (Park Theatre & UK Tour); Twelfth Night, Hamlet (Shakespeare's Rose Theatre); The Vertical Hour, Elektra, The Rivals (Theatre by The Lake); Hamlet (Changeling Theatre); Macbeth (Omnibus, Clapham); Aladdin (Oldham Coliseum); Journey's End (MESH Theatre Co, Belgium); Things We Want (Hope Mill, Manchester); Mother Courage and Her Children (Library Theatre, Manchester): Little Red Riding Hood, Babushka (HardGraft Theatre).
TV Credits: Dick Whittington and his Cat, Romeo and Juliet, T'was The Night Before Christmas (CBeebies).
Alex is well known to audiences young and old as Tom in Justin's House (CBeebies).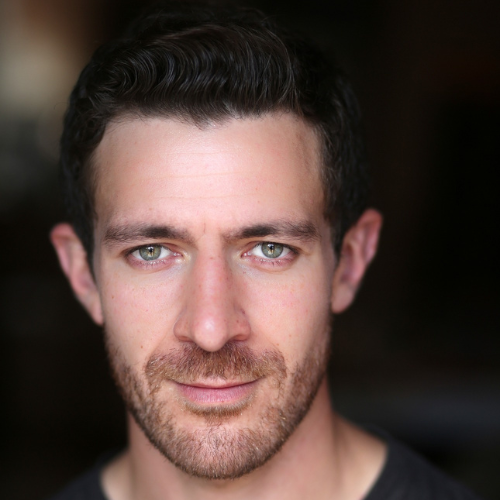 Sam
Blythe
Charles Dickens (Alternate)
Theatre credits include:
Peaky Blinders, The Rise & Dr Who, Time Fracture (Immersive Everywhere). Stranger Things, Casino Royale, Dr Strangelove, Victoria, 28 Days Later, Star Wars: The Empire Strikes Back (Secret Cinema).
Stage credits include:
Romeo and Juliet, A Midsummer Night's Dream (Butterfly Theatre); Othello (Riverside Studios); The Winslow Boy (Clwyd Theatr Cymru).
Screen credits include: 
Rosamunde Pilcher, Ghostwriter (FFP New Media); Actium (Kazoo Creative).
You can follow Sam on Instagram.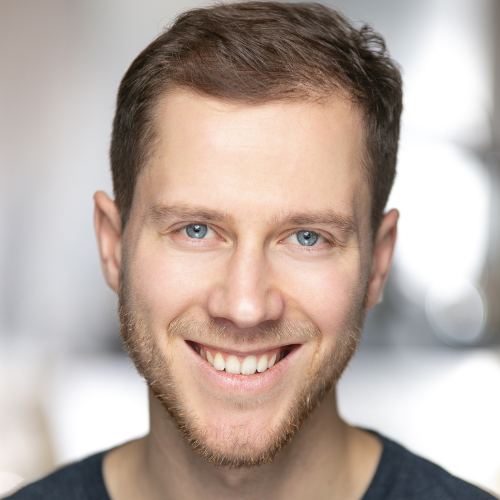 Adam
Elliot
Charles Dickens (Alternate)
Adam has been making a habit of playing classic Victorian gentlemen, most recently Sherlock Holmes in Ken Ludwig's Baskerville (Vienna's English Theatre), and Phileas Fogg in Around the World in 80 Days (Barn Theatre).
Other theatre credits: Agatha Christie's The Mousetrap (St. Martin's Theatre), Much Ado about Nothing (The Rose Playhouse), The Count of Monte Cristo (OVO Theatre), Crimes, Camera, Action (New Old Friends), House on Haunted Hill (Leicester Square Theatre)
Adam is also a co-producer at Wild Immersive Theatre Company and is one half of the comedy writing team Rather Nifty.
◆
Guy Button
Turveydrop (Violin)
◆
Beth Higham-Edwards
pumblechook (Percussion)
◆
Rebecca Knight
copperfield (Alternate)
◆
Charlotte Kaslin
Copperfield (cello)
◆
Dan Oates
turveydrop (alternate)
◆
emma arden
pumblechook (alternate)
Original production co-created by Adam Clifford, Steffan Rees and The Lost Estate. Based on A Christmas Carol by Charles Dickens. Written and adapted by Adam Clifford.
Produced by
The Lost Estate
 in partnership with the Company:
Writer & Adaptor
Adam Clifford
ORIGINAL DIRECTOR 
Adam Clifford
Associate & Movement Director
Sean Hollands
Set Design
Darling & Edge
Lighting Design
Peter Small
World & Graphic Design
Thomas Kirk Shannon
Production manager
Ryan Funnell
ASSOCIATE SOUND DESIGNER
Ryan Bailey
ILLUSION DESIGNER
Will Houston
Costume Associate
Felicitas Kid
Venue/General Manager
Jamie Grant
Deputy Show Manager
Ann Bailey
Stage Manager
Virna Sologaistoa
Deputy Stage Manager
Eppie Conrad
Production electrician
James Smellie
Sound TECHNICIANS
Johnny Ryan
India Day
Venue Tech Swing
Eva Collins Salonso
Executive Chef
Ash Clarke
Kitchen brigade
Bart Denis, Laercio Carols de Silva, Joseph Briscoe, Thomas Rose, Jomard Kurdi
Bar Manager
Conrad Harwshaw
Simon Morgan
Assistant Bar Manager
Agnes Dromgoole

The Lost Estate are London's master world builders. They fuse theatre, music, art, and hospitality into breathtaking escapist masterpieces.
Since 2017, The Lost Estate has served a combined 60,000+ guests, gathering countless 5-star reviews, and working with a kaleidoscopic range of artists, makers, chefs and storytellers…
Today, The Lost Estate stands alone at the intersection between high art, decadent nightlife, and elite hospitality, offering a heady mix of indulgence and performance that must be experienced to be understood.